Trailers and Semitrailers
When you purchase Volat tractors, you can at the same time choose appropriate trailer or semitrailer. Volat offers a wide range of trailer or semitrailer models, with the maximum load capacity range from 15 to 80 tons, and the number of axles from 2 to 6. Volat makes not only standard semitrailers for transportation of cargo but also motorised semitrailers designed to place, carry and drive the drilling and other equipment.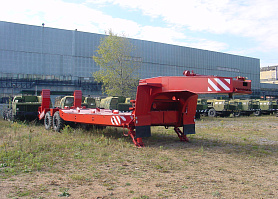 Wheel drive: 2-axles
Payload: 56 t.
Outline Dimension: Off-road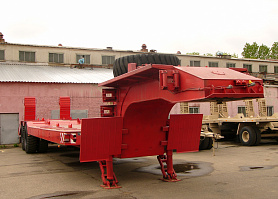 Wheel drive: 2-axles
Payload: 70 t.
Outline Dimension: Off-road