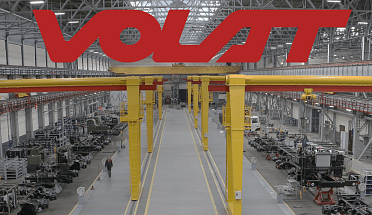 Dear colleagues and veterans,
Please accept our sincere congratulations on our professional holiday, Machine Builders Day!
The modern machine building is an amazing process of creation of unique equipment involving talented employees and high professional standards.
People of our profession have always been distinguished by a high sense of responsibility for the results of the work of the entire team and their ability to withstand difficulties and mobilize all the forces and opportunities to solve the tasks.
On this festive day, we wish that the experience and professionalism you gained would become the key to successful achievement of goals, that the projects being implemented would open up new opportunities and prospects as well as that the business cooperation with colleagues and partners would be always fruitful and reliable!
We wish you good health, inexhaustible passion for the trade chosen by you, achievement of your goals, professional success and personal victories!
We wish welfare to you and your friends and relatives! Happy holiday!